---
Musician . Producer . Entrepreneur . Activist
---
---
Tony Brannon's musical odyssey has been a long and winding road, from his first piano lessons to a state-of-the-art recording studio years later, with diversions through school bands, rock and roll tours, and the legendary Disco 40.
"President Barack Obama has it right. To deny equality makes a mockery of past struggles"
A SoundCloud playlist of covers and original songs written by TonyB & friends who helped co-write tracks (Free – Jimmy Duncan ) (Firebird – Rich Wagner) TonyB is a guitarist, pianist, composer, band leader, producer and event organizer in Bermuda facebook.com/TonyB&Friends
TonyB & Friends @SoundCloud

Tony Brannon YT Playlist
Biography

Tony Brannon's musical odyssey has been a long and winding road, from his first piano lessons to a state-of-the-art recording studio years later, with diversions through school bands, rock and roll tours, and the legendary Disco 40.
EARLY YEARS
Tony was born on the September 30th, 1951 in Hamilton, Bermuda and christened on Dec 8th, 1951 as Anthony Ware Brannon. Tony's parents were English and arrived in the late 40's in Bermuda independently of each other. Terry Brannon, Tony's father, came to Bermuda on a 6 month contract with an orchestra hired by the Hamilton Princess Hotel. Marion Ware, Tony's mother, came to visit an aunt to recover from a bad bout of bronchitis and the two ending up meeting within a month of Terry arriving in Bermuda, and the rest is history as they say!
Tony's dad renewed his contract for a further 6 months but after that, all the guys in the orchestra decided to go separate ways, though nearly all remained in Bermuda. After running the music department for a local store, Terry opened up Bermuda's first great independent music store which sold not only records but guitars, pianos and organs. It was a big hit – The BandStand. Tony worked at the music store selling records and got to hear most music releases before the rest of Bermuda. Some years later, Terry opened up Bermuda's first nightclub which became world famous …
40 Thieves Club!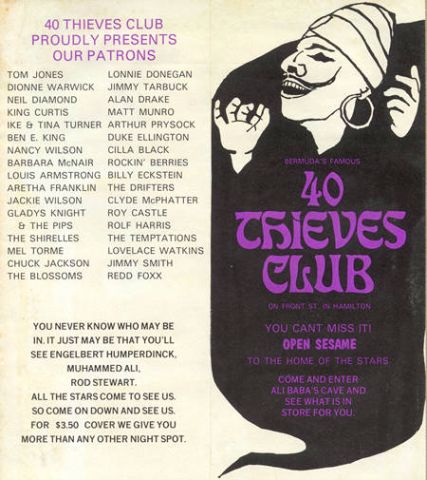 Tony started school at Whitney Institute at 5 years of age and then moved over to Saltus Grammar school for 2 years before being "sent away" by his mother to get a "proper" education in England. The UK was just starting to sizzle in 1962 and the 60's were everything and more,. Tony was in the right place during his formative years!
The 40 Thieves Club opened in March of 1962 the same year Tony went to English boarding school. However on school holidays Tony would come back and get to see some of the world's greatest entertainers.
Music has been a constant that has weaved in and out of my life because my father was a musician; he came to Bermuda as a piano player. But he also knew that it was hard to make a good living as a musician; the 'struggling artist' thing gets fairly tiresome when you don't have a decent place to sleep.
Tony started playing the piano and age 6 and took classical piano with a brilliant teacher who ran Bermuda's first philharmonic orchestra. On moving to the UK he continued with his piano lessons and entered the Mid Somerset Music Festival in Bath, Somerset where he won the Sainsbury Cup in 1967. All along Tony took yearly Royal School of Music exams on the piano. But then something happened that would change his life, not to mention the lives of several million others around the world!
The Beatles
Suddenly, everything looked and sounded different. At that moment, the piano seemed passé, and I had to get a guitar! My dad was not impressed by this change of plan, but his old friend Cyril Berlin, the manager of (skiffle band singer) Lonnie Donegan, felt sorry for me and bought me my first guitar. "I just played it endlessly, watched other guys play, and figured it out for myself. Within a year, still in the 'lower fifth', I was asked to join the school senior class rock group. This was a big thing, an invitation to join 'The Shifting Sands'!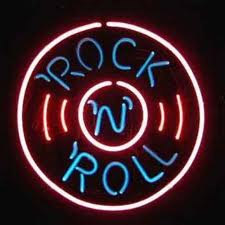 It was 1966, and the rock craze that swept Europe and the US had already swept ashore on the "rock". Tony's friends in Bermuda were no more immune to the excitement of the revolution in music than he was.
All of the guys I knew here (in Bermuda) Paul Muggleton (Producer for Judie Tzuke), Jimmy O'Connor, and Bobby Zuill, who formed The Savages, and guys like Andy Newmark and Howie Rego were all playing in rock bands; it's what you did, and if you were fans of the (Rolling) Stones, you played covers of their music, and if you loved The Beatles, you did their stuff. The Savages were big fans of Vanilla Fudge, which was what the patrons at Elbow Beach got to hear when they played!
After failing one of his "A" levels, Tony came home in 1969, and with the help of then-teacher Bob Stewart at the Sixth Form Centre, he passed a crucial "A" level in Economics which allowed him to return to England to start his tertiary education at Reading University.
Alas, his enthusiasm for university was blunted by the experience of joining Tom Jones' first US tour as a teenage "roadie", when he travelled with the new Welsh pop star, and also with Count Basie and Gladys Knight and the Pips.
Tony's memories of that experience parallel those of young "roadie", and later writer and film director, Cameron Crowe, who turned his nostalgic "rock and road" story into the film Almost Famous.
It was just like that! We were in Los Angeles for a week in 1970, at the Continental Hyatt House, where Crowe stayed, and it was exactly like the movie. When we checked in, who are standing in the lobby but Led Zeppelin; Robert Plant with his golden curls down his back, and looking cool in blue crushed-velvet flared pants! I just stood there boggled by the scene, as stretch limousines pulled up at the door.
Tony did not deny that the presence of "groupies" was a welcome distraction, but unsurprisingly, this turned out not to be the best preparation for a life of academic rigour at university, and study was not high on his agenda.
I did make it to Reading on time, but that was about the extent of my efforts. I proceeded to spend the whole first year in the pub, with new friends who were also big fans of Pink Floyd, and we spent all day listening to the music and getting into 'altered states'.
Hotel School – Cornell 1973
After "flunking out" and returning again to Bermuda, Tony eventually saw the wisdom of continuing his education in the US, and went off to the Hotel School at Cornell in 1973.
It was all about the effectiveness of parental pressure. They told me there would be no money from them, and that I'd starve in England, and I 'blinked'. In some ways, I wonder how life would have turned out if I had stayed on in England, as I really wanted to do. I came to one of those forks in the road, and I settled for the easier, softer option. Now, of course, I am very glad I went to Cornell, and proud that I graduated.
Tony was in no hurry to come home from Cornell, and stayed on in Ithaca, New York, working six nights a week in a bar. But fate intervened; father Terry Brannon fell out with his partner, and asked Tony to come back to help him out.
Disco 40
When I came back, I said to him that night clubs like the Forty Thieves were over, and there was this new thing coming on called 'disco'. Saturday Night Fever was just coming out, and the Bee Gees were everywhere. So we just did it, and the Disco 40 was a huge and immediate success from the day it opened in 1978.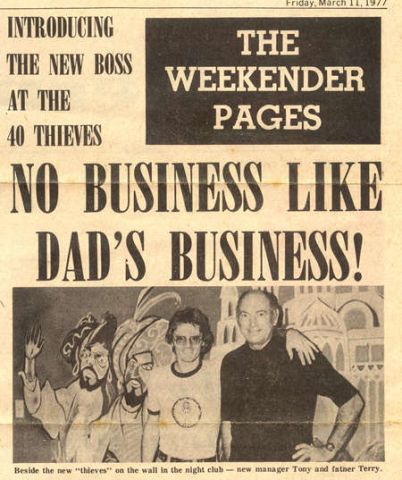 The Front Street discothèque was the most successful night spot in Bermuda for the next ten years, but Tony admits that he partied to excess and paid a price for too much success too early. In the end, he was relieved when the fading disco scene and diminishing cash flow led to the closing of the disco.
When it 'went south', partly because I wasn't paying enough attention, and because I was partying heavily, I came to another crossroad in my life: my father decided to sell the building and retire, and I had to find a job.
In July of 1988 Disco 40 closed its doors. It was indeed the end of an era!
And so began a new chapter is the life of Tony Brannon. In 1989 he went on tour playing keyboards with Maxi Priest in the Caribbean including Bermuda and the islands of ,Dominica and Barbados.
He also began playing guitar with Victor Chambray – the former lead singer of the Disco 40 house band, The Sharx. They performed for two seasons at the Castle Harbor Marriott Hotel. In the process they recorded an album Chambray and Brannon, which was a collection of personal songs written by Tony.
In the mid 90's Tony put an island band together and ran the entertainment at Hawkins Island until 2006. The band went through many changes but the best days were in 2004/5 when Bajan Reggae singer BIGGIE IRIE joined Tony and his band Tropical Heat.
It was the best 'fun' job in the world, working with great people; Derek Morris held the flag high for producing good, live entertainment in a fun environment. We had an excellent band and a great featured artist from Barbados, Biggie Irie, who became part of our team.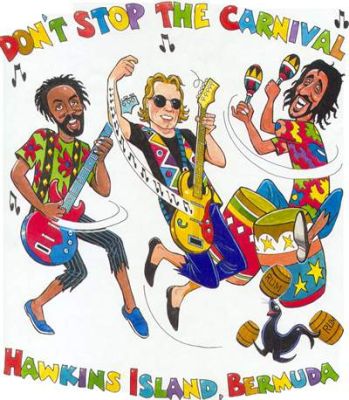 BERMUDA.COM
Tony made a very successful investment in the Bermudian domain www.bermuda.com, which he bought for about $200,000 in 2000, and sold for about ten times as much in 2004.
That was the best stroke of luck I had in my life. I was in the right place at the right time!
BEACH TENNIS BERMUDA
In 2007 Tony was on holiday in Aruba when he discovered a new sport – Beach Tennis. In 2008, with his Beach Tennis partner Mark Cordeiro, hecreated the 1st Annual ITF International Bermuda Beach Tennis Tournament. The event continues to grow from year to year attracting players from all over the world. www.bermudabeachtennis.com
RECORDING STUDIO
In 2008 Tony sold his recording studio partnership in Barbados CRS DIGITAL and also sold Blue Clouds Studios in Bermuda but still has a small project and jingle studio in his home and does work for local Bermuda advertising agencies and discreet clients.
www.bermudarecordingstudios.com
RIDE THE WAVE

In 2010 Tony teamed up with partner Michael Freisenbruch to form Ride The Wave. They produced 2 CD's and raised over $40,000 to help children and artists in Bermuda!
John Lennon Tribute Peace Day Concert / Lennon Bermuda

In 2012 Tony and his partner Michael Freisenbruch created the John Lennon Tribute Peace Day Concert. The charity concert has become an annual event in Bermuda that is held each year on Peace Day – September 21st.
John Lennon – The #Bermuda Tapes, June 1980 (18 clips)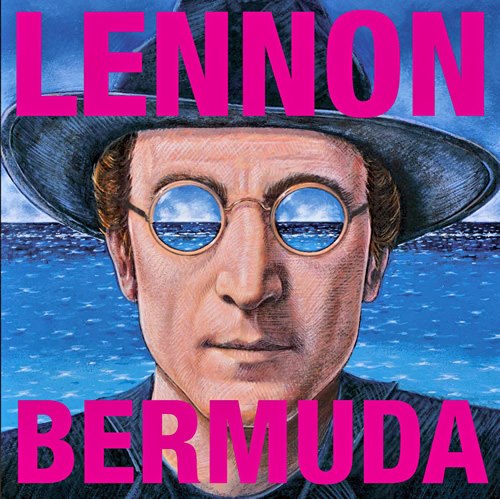 Bringing Roy Young to Bermuda was special in 2012 as he used to play and jam with The Beatles in Hamburg… royyoung.com/bermuda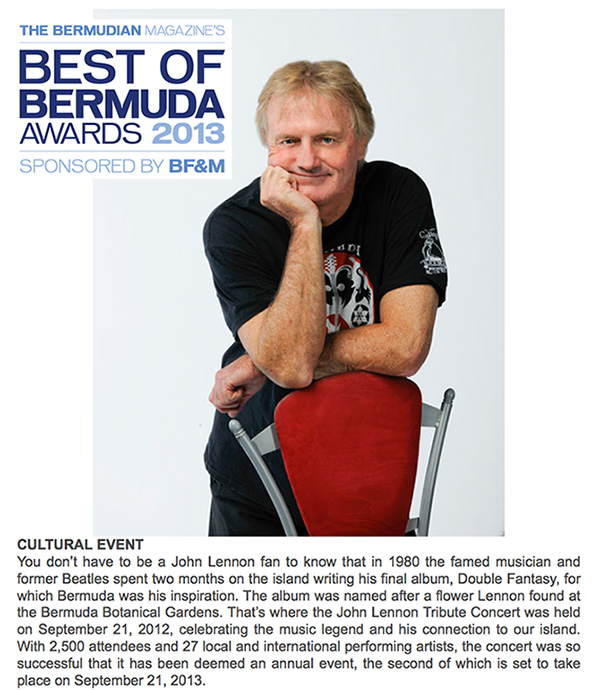 In 2013 Tony & Felix Tod created the Big Chill
Tony & LGBT Rights in Bermuda
Tony is a firm believer, supporter and activist for same sex marriage and equal rights for people of all races, creed & sexual orientation!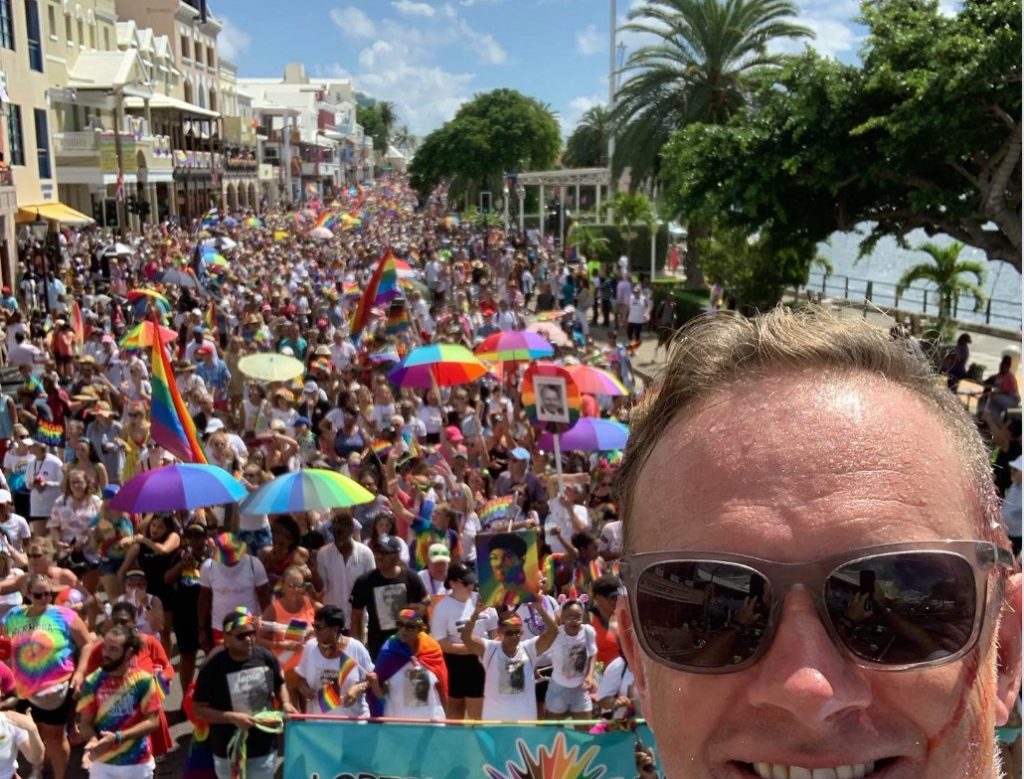 Links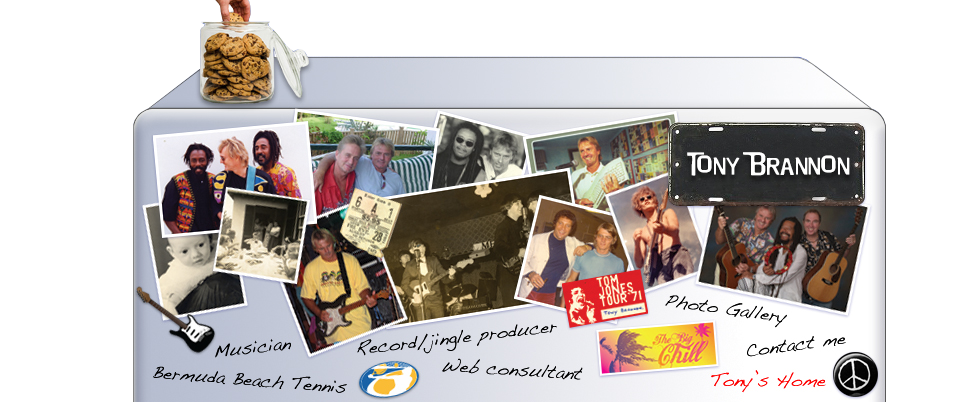 Articles
All you need is… one man! Bermuda Sun
Opinion