Actress . Voiceover Artist . Host & Producer
Acting Coach & Lover Of Life
IMDB Mini Biography : By Lana Young
Lana started her acting career in her 30's after receiving her M.A. in Acting from the Arts Educational School London. Some of her career work includes the recurring roles of Dr. Mary Osder in Fox's hospital drama The Resident, as Inez Trujillo in Ambitions (OWN), Dr. Lopes in Tell Me a Story (CBS All Access), Mrs. Douglas in The Vampire Diaries (CW), Dr. Jacinta Butler in Greenleaf (OWN) and Gloria Ruiz in The Inspectors (CBS); guest-star roles include Detective Michele Hodiak in Gone (NBC), Linda in Kevin Can Wait (CBS), Debbie in The Act (HULU) opposite Patricia Arquette and most recently Dr. Highland in WandaVision (Disney+) opposite Teyonah Parris, Dr. Jantzen in Lisey's Story (Apple Tv+) opposite Julianne Moore and Clive Owen and BULL. Lana has been honored to work with some of the greats. Christopher Plummer and Ewan McGregor in the Oscar- winning film Beginners, playing Gloria opposite Jake Gyllenhaal and Rachel McAdams in the boxing drama Southpaw and playing opposite Emily Blunt and Justin Theroux in the feature film The Girl on the Train. She most recently shot a leading role in Tyler Perry's passion project, A Jazzman's Blues. She currently lives in New York City with her cats Monkey and Lennon, who do tricks.
---
Lana Young, an award-winning actress of stage and screen, has worked professionally since receiving her M.A. in acting from the Arts Educational School in London. A native of Bermuda (where her love for acting was also born), Lana appeared in her first film, "Killer Flood," playing Jeanine Mackey opposite Bruce Boxleitner. Her first appearance on television was a co-staring role on "Zoey 101."
Since then her wide-ranging characters include the leading lady in the award-winning docu-drama "The Lion and The Mouse" (narrated by Michael Douglas), Edith in the remake of "Plan 9," with Brian Krause, and the recurring role of Mrs. Douglas in "The Vampire Diaries." She performed with Christopher Plummer and Ewan McGregor in the Oscar-winning film "Beginners," written and directed by Mike Mills, co-starred in "Devious Maids," as Rita, with Judy Reyes, as Gloria in The Inspectors and Dr. Kardell in the season finale of Nashville opposite Jonathan Jackson. After finishing a co-star role on the new Netflix series Jessica Jones, she booked the co-star role of Dr. Samuels in the USA drama SATISFACTION.
Last year Lana completed filming the supporting role of Gloria opposite Jake Gyllenhaal, Rachel McAdams and Oona Laurence in The Weinstein Company's boxing drama "Southpaw," directed by Antoine Fuqua. She just attended the world premiere of Southpaw in NYC on July 20th.
Her theater roles are many and diverse, including Lady Macbeth and Lona Hessel in "Pillars of The Community" (both in London) and Fran in "Lovely Day" (in Los Angeles). An accomplished voice-over artist, Lana has been nicknamed "Del Voice" by colleagues for the wide range of her character voices and accents in commercial and narration work for such clients as The Discovery Channel, Canyon Range Miami, Bangor International Airport, Bermuda Tourism Board, Plow and Hearth and Bioware.
---
Lana Young is a full time professional actress of voice, stage and screen. She has been nicknamed "DEL VOCE", Italian for "of the voice" because of her huge range of ability. Lana's voice has been described as ranging from warm, helpful, reassuring and sophisticated to sexy, enthusiastic and bubbly. Clients are happy to get a 2 for 1 when they discover Lana can play the Mom AND the daughter on the very same spot. The versatility doesn't stop there, add Grandma, eccentric Brit, witch and how about a Southern Chicken!! Get Lana's voices out of her head and into your job!
---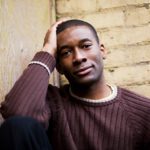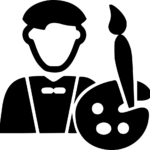 ---