---
Singer-Songwriter . Recording Artist
Reggae, World, Pop
Reggae, World Music songwriter in the journey for life!
---
Biography
Mikey Wild has had a love for music his entire life. Born in London, England he grew up in Bermuda and was influenced by many genres of music, from Reggae to rock to hip hop. Mikey has opened up for many international recording acts over the years such as Tarrus Riley, Luciano, The Skatalites, Yellowman, Ninjaman, Red Fox, Admiral Bailey, Shaggy Ziggy Marley, TLC, Busta Rymes, The Wailers, Gyptian …. the list goes on! In 2008 Mikey's single "Life Story" went to no.2 on the American Billboards.
Mikey Wild continues his musical journey.
---
Extra Links
Mikey Wild Videos @ Bermudians VLOG
---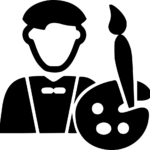 ---